Parking Information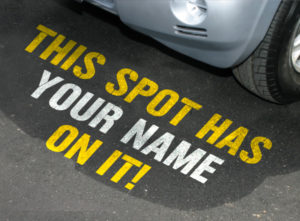 Please read the following information very carefully if you intend to drive to St. Joseph's University and you are requesting a tag to park in the student lot at The Hill Center during the Fall 2023 semester.
Parking Tag applications go live on Wednesday, September 6, 2023 at 9 a.m. Tags are issued on a first-come, first-served basis. Applications are submitted online ONLY.
*Note that the parking lot will be open to everyone for the first week of school, regardless of parking tag status.*
Vehicles 5ft. 8in. and over will not be admitted due to the lift system.
To complete the online application, you must be able to upload the following:
License plate number, model, color, and year of your vehicle(s).
Student ID number.
Cell phone number
Payment information (Credit/Debit only)
You will receive an email if your application has been approved or if you are on the waitlist. Once approved, students may pick up their tags starting the date specified in the email.
To pick up your parking tag, you will be required to have your SNJY ID card with you.
If you do not pick up your parking tag by Friday, September 15, 2023 at 5 p.m., it will be released to those on the waiting list.
Waitlist
In the event that parking tags are sold out, a waitlist will be created and tags will be distributed in the order they were received.
Being put on the waitlist does not guarantee that you will receive a parking tag.
Additional Parking Information
Submission of an application for parking does not guarantee a parking space. The Hill Center parking, (which is under the building), operates on a "first-come, first-served" basis. Parking spaces are limited and obtaining a parking tag does not guarantee a spot.
In order to maximize all available space, we use a lift system supplemented by valet parking. Attendants are present for all hours of operation including weekends and evenings. We ask for your patience at the start of the semester.
Parking tags must be displayed from the inside rear view mirror when entering the facility and while parked. You may be required to show an SJNY ID card to enter the parking area.
Do not leave any personal items in the car. The University is not responsible for any loss of property in your vehicle or for damage to your vehicle while in the parking area or while driving or parked in any area near the University.
Vehicles 5ft. 8in. and over will not be admitted due to the lift system.
Improper use of tag and/or failure to follow all directives from authorized personnel will result in the revocation of parking privileges.
Inquiries or complaints should be directed to the Office of Student Involvement, Leadership, and Intercultural Engagement or to the Director of Campus Security.